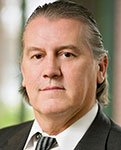 Philip J. Barr, PhD, Founder and Chief Scientific Officer, is the former Director of Molecular Biology at Chiron Corporation. Prior to founding Arriva in 1997, Dr. Barr held several senior management and consultancy positions in the biotechnology industry. He co-edited the first book on yeast genetic engineering and has co-authored over 180 peer-reviewed articles and book chapters. Dr. Barr is an inventor on over 50 issued U.S. patents, and is an adjunct professor of Pharmaceutical Chemistry at the University of California, San Francisco.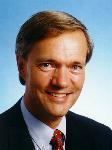 PHILIP A. BLAIN, BA, MA, is Telecommunications Specialist with over 25 years experience in international telecommunications and electronics services. Mr. Blain's mobile expertise is expected to be particularly helpful in markets that are rapidly emerging from being regulated to de-regulation. He has held senior positions with Standard Telephones and Cables (an ITT company); Cray Electronics plc, British Telecom plc and Telecom New Zealand. He has extensive management experience in the management of new ventures, business development and business turnarounds, mainly in the field of communications and electronics value added services. He was founding Managing Director and Chief Executive Officer of Telecom Networks and International Ltd., a subsidiary of Telecom NZ. He was also a founding Director of Telecom Cellular Limited, having prescribed the fast growth commercial structure for the national network and service providers. He formulated (with a leading merchant bank) detailed investment plans for Pacificom Networks Limited, a prospective new venture for a third long distance carrier in New Zealand. He has directed business development, new ventures and change management activities for a number of large corporates in New Zealand and overseas. Clients have included Callnet (Canada), Datacom Group Limited, New Zealand Post Limited, EDS/Databank Systems Limited, ANZ Banking Group (NZ), Bank of New Zealand, National Bank of New Zealand, Westpac Banking Corporation, Fiji Post and Telecommunications Limited/Government of Fiji, GTE/GTE Hawaiian Telecom, New Zealand Fire Service Commission, Radiolink (New Zealand) Limited, Pacific Electric Wire & Cable Co. Limited (Taiwan), Stanilite Electronics (NZ) Limited, Scollay Holdings Limited, and the Millennium Adventure Company Limited of New Zealand. Mr. Blaine holds a Bachelor of Arts (BA) degree from the University of Manitoba and a Master of Arts (MA) degree in Marketing, Lancaster University School of Management and Organizational Sciences (UK). He has held UK professional memberships in the Institute of Directors, the Institute of Marketing and the Institute of Public Relations. Mr. Blain is a citizen of Canada and New Zealand. Email contact: blain@admiralty.org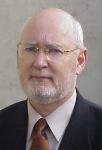 DALE BRADLEY is a successful film producer and director working in New Zealand, Australia, UK and USA. One of the most active film makers in the South Pacific for over twenty years, Dale continues to be in demand particularly for projects with international commercial sales potential. His leadership and creative skills combine with his ability to plan productions so that the maximum creative result can be achieved for the resources available. Mr. Bradley is an expert at reviewing scripts and making commercial judgments of their quality, cost and likely financial success. He is a New Zealand citizen.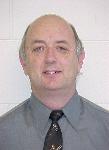 GRANT BRADLEY has spent 25 years in the film industry mainly as Chief Executive of Impact Television, Daybreak Pacific Limited and Allegro Pictures. He has raised almost $100 million in film financing and has 23 film credits. His productions have included films shot in New Zealand, UK, Canada, Australia, Russia, France, Germany, and USA. He has worked with a number of the major lending banks in the industry including Imperial Bank, Comerica Bank and Bank of Ireland. He has consulted to producers around the world on film financing.
He has worked with international stars including Joan Allen (The Bourne Supremacy), Spencer Breslin (The Kid), Linda Carter (Wonder Woman), Billy Connolly (The Last Samurai), Joan Collins (Dynasty), Ralph Moeller (Gladiator), Christopher Lloyd (Back to the Future 1,2,3), Randy Quaid (Brokeback Mountain), Judge Reinhold (Beverly Hills Cop 1,2,3), Mimi Rogers (Austin Powers), and Ron Silver (Ali, Chicago Hope).
He is a New Zealand citizen, and a permanent resident of Australia.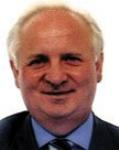 JAN CAMPBELL, BA, MA (Engineering), PhD (Philosophy), is an international financial analyst and consultant, for many of the world's leading commercial banks. He will serve on the Energy Committee of the Investment Advisory Board. As an engineer and financial expert, Dr. Campbell has worked with power generation, hydro-electric, recycling, construction, heavy and light industry, and software development projects in many countries, including Armenia, Czech Republic, Germany, Indonesia, Italy, Kyrgyz Republic, Malaysia, Poland, Russia, Singapore, Slovakia, Switzerland, Taiwan, the United Kingdom, Vietnam, as well as many other consulting projects around the world. Dr. Campbell also holds a Diploma in Islamic Banking and a Certificate in Neuro-Linguistic Programming. He is fluent in German, Czech, Russian, English, Italian, and French languages, and speaks Kyrgyz at a basic level. He is a publicly appointed translator by the City of Karlsruhe, and a former member of the UK and German Delegations (Commercial Section), in Bonn. Dr. Campbell is a German citizen and fluent in German, Italian and English.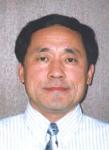 Dr. WEI GAO, B.E., M.E., Ph.D., is Associate Professor in the Department of Chemical and Materials Engineering the University of Auckland, New Zealand. He is also Co-ordinator of Materials Research Cluster, there. Dr. Gao received his BE and ME in Metallic Materials from North-eastern University and Beijing Central Research Institute China, and a Ph. D. in Materials Science and Engineering from Oxford University, UK. He also spent five years as a Researcher, Principal Investigator and Technical Director of the Rapid Solidification Laboratory of the Massachusetts Institute of Technology (MIT), USA. At the University of Auckland, he teaches at both undergraduate and postgraduate levels, and actively conducts materials research in the areas of nano-materials and nano-technology, advanced coating and surface technologies, high temperature corrosion & oxidation, superconductors, electronic ceramics, photo-luminescence materials, intermetallics, rapid solidification, amorphous alloys, electron microscopy and microanalysis, and computer modeling and applications in materials processing and performance. He has published more than 250 research papers, a textbook, several chapters in books and an encyclopedia. He holds 5 US/international patents and 3 MIT Disclosures. He is currently on the editorial board of a number of journals, has been invited to give numerous keynote and invited lectures, and is the member of many professional associations including IPENZ, ACA, MRS, AMS, TMS. He is Honorary Professor for several overseas Universities. Dr Gao is a citizen of China and New Zealand, and fluent in English and Mandarin.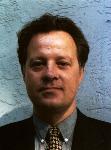 DAVID GRAY, BSc (Biochemistry, with Honours), MSc (Biochemical Engineering), has 20 years experience in Pharmaceutical and Biotechnology industry. He will serve on the Biotech Committee of our Investment Advisory Board. As a specialist in biotech research, equipment design and manufacturing, he has worked with some of the most advanced companies in the UK, the US and Switzerland. He has numerous patents and publications to his credit. Mr. Gray is a citizen of the UK and the US.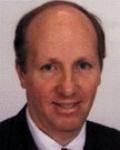 Richard Helfrich manages Alameda Advisors Inc. commercializing leading technologies via spinouts/startups. Alameda adds value by combining innovations from multiple technologies and when needed from several universities and other institutions. One current project includes the establishment and structuring of a commercialization activity at a large university and the organization of an external business accelerator. Helfrich has led successful spinouts from universities and corporations. Richard has been a venture and corporate investor, as well as a serial entrepreneur. One startup he founded is on NASDAQ and Richard initiated and organized a NASDAQ company turnaround. He has served on over 20 company boards in advanced materials, alternative energy, semiconductors, electronic equipment, medical and communications hardware. His contributions are to generate revenue via focus on major global customers, define products to match market needs, accelerate product development and improve corporate governance.
Richard has held most CXO executive business and marketing roles in large enterprises, mid-sized companies and startups and has conducted marketing and business activities in over 50 countries. In a prior role Helfrich led the buyout of a semiconductor plant in the country of Armenia. Helfrich has served on over 20 Small Business Innovation Research (SBIR/STTR) review panels. Richard has an AB Physics, MSEE and pre-med chemistry and biochemistry education.
Helfrich's interests are in improving economic growth and the quality of life through both technology and a technology savvy workforce. Richard has testified to the US House Science and Technology Committee and served on the Blue Ribbon Task Force on Nanotechnology. Helfrich promotes public policy initiatives regionally and globally through promotion of legislation, fiscal reform and intellectual capital. Richard is promoting programs for expanded K-12 science education, reduced regulatory and governance burdens for small business, and programs to encourage more spinouts/startups from federally funded R&D and corporate research through tax incentives and expanded government small business subcontracts and grants.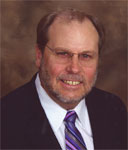 KENNETH D. O'FARRELL, BA, CA REAL ESTATE BROKER, Ken is a wine professional who resides in Calistoga, Napa Valley and is an active California Commercial Real Estate Broker specializing in vineyard, winery, ranch and land sales and investments in Napa, Sonoma and Mendocino Counties. A former wine industry executive with more than twenty years of experience in the wine trade from the production, wholesale and retail segment, he held a number of executive positions with Kendall-Jackson Wineries, including President of Majestic Marketing Group, the in-house company responsible for all sales and marketing. He created and implemented a five-year zero-based budgeting plan that resulted in a 400% increase in revenue and an increase in FOB prices of 34%. He was International Trade Director and European Sales Director for both the Kendall-Jackson and Cambria brands, responsible for all sales outside the United States and based in Waterloo, Belgium and Vice-President, National Sales Manager. At Safeway Stores/Liquor Barn, Inc. Ken was Corporate Buyer specialized in buying direct from growers and suppliers in Bordeaux, Burgundy, Champagne, Germany, Portugal, California, Chile and Argentina. Previous experience also included General Manager, Vintage Selections Ltd., Scottsdale, AZ, a fine wine and micro-beer importer and wholesale distributor. Ken has traveled extensively throughout Europe, selecting and managing importers and the sales distribution networks in Great Britain, Ireland, Belgium, The Netherlands, France, Germany, Italy, Denmark, Sweden, Austria and Switzerland. In addition, he has traveled and conducted business in China, Japan, Taiwan, Hong Kong, The Bahamas, Bermuda, Chile, Argentina and Brazil. Throughout his career, he has spent time analyzing major vineyards in Bordeaux and Burgundy in France, the Mosel and Rheingau in Germany, the Tuscan region in Italy, the Douro River region of Portugal, vineyards in Argentina and Chile, and many of the vineyards and farm regions in California, learning the importance of selecting the right location for starting a vineyard or planting a farm. His professional experience includes being a Commandeur d'Honneur de L'Ordre du Bontemps de Médoc et des Graves, Bordeaux, France, a professional wine judge for the Sonoma County Harvest Fair, Amador County Fair, Santa Fe Wine Exposition, San Francisco Wine Exposition, and the Wine & Spirits Buying Guide, and a live television wine auctioneer for PBS stations KQED, San Francisco and KVIE, Sacramento. He is also a past member of both the Napa Valley Grapegrowers and the Sonoma County Winegrape Commission. He holds a Department of the Treasury-Alcohol and Tobacco Tax and Trade Bureau Basic Permit, and is a member of the North Bay Association of Realtors (NorBar), California Associations of Realtors (CAR), National Association of Realtors (NAR), the Bay Area Real Estate & Information Services, Inc. (BAREIS-MLS) and LoopNet Commercial Real Estate Information Services.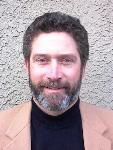 Corley Phillips is the founder of American River Ventures, a $100M fund investing in early stage information technology companies. He founded the firm in 2000 and retired as Managing Director in 2008. He has been an active seed-stage investor in Northern California and Northern Nevada since 1993, both individually and in conjunction with the Sierra Angels and the Sacramento Angels, and has done much to expand the entrepreneurial activity in this region.
Prior to his activities as an investor, Mr. Phillips had a distinguished entrepreneurial career. From 1990 until its successful merger with State of the Art (NASDAQ:SOTA, now part of the Sage Group, LSE:SGE) at the end of 1994, he served as President and CEO of Manzanita Software Systems, an accounting software company based in Roseville, CA. From 1984 to 1990, he was President and co-founder of Grafpoint, a communications software company based in San Jose, California, which merged with White Pine Software (NASDAQ:WPNE, now part of Radvision, NASDAQ:RVSN). He previously held various sales and marketing positions with Envision Technology and Hewlett-Packard.
Mr. Phillips is Chairman of the Board of Synapsense, a Wireless Sensor Networking Software company based in Folsom, CA, and funded by American River Ventures, Nth Power, DFJ Frontier, Emerald Technology Ventures, and Sequoia Capital. In addition, Mr. Phillips serves on the board of Tech-Ed Networks, a technology logistics firm in Rocklin, CA. He is also Director of the Sacramento Entrepreneurship Academy, a non-profit with a mission to educate, mentor, and nurture entrepreneurs in local community, with particular emphasis on college students. In addition to numerous prior board positions with private companies and non-profits, Mr. Phillips also served on the board of CAM Commerce Solutions (NASDAQ: CADA).
Mr. Phillips holds a BSEE and MSEE from Washington University, St. Louis, and an MBA from Santa Clara University.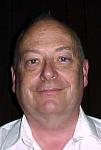 WILLIAM M. RAIKE, BA, MS Ph.D. (Northwestern University), has served as Professor at two leading universities in the US (the University of Texas at Austin and the US Naval Postgraduate School in Monterey California). He is the author of numerous technical articles in the area of Operations Research and other fields of applied mathematics. Dr Raike has established three high tech companies operating in the field of electronics research and development, and manufacturing, in the area of high tech telephone voice and data transmission. He has worked internationally as a consultant and independent computer software developer in the US, Japan and New Zealand. For several years he wrote a regular monthly column for BYTE, a prestigious American personal computer magazine. In New Zealand, he has consulted for a variety of corporations, and has co-founded and acted as Chief Technical Officer of several international security software and hardware development companies in which Admiralty has invested. He is a New Zealand citizen, and fluent in English and Japanese.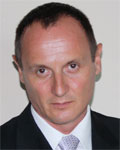 MATTHEW A. SZABO is an international real estate professional, specializing in bringing raw land into development form. He has 25 years' experience in Argentina, Canada, the Caribbean, Mexico, and Uruguay and is a recognized leader in the field of hotel and resort development, marketing and sales. He has acted as project director, sales manager, program design and development director, strategic director, front line and executive training expert. He has held executive marketing positions with (or consulting to) InterWest Resorts (www.clubintrawest.com), Disney World Resorts (www.disneyvacations.com), Grupo Mayan (www.grupomayan.com), Shell Vacation Club (www.shellvacationsclub.com), Playa del Sol Resorts (www.playadelsolresort.com), and Grupo Vida (www.vidavacations.com). Implementation of his unique and powerful marketing and sales training programs, guided by his long term vision, has resulted in sales increases exceeding 150% per annum. He is recognized in the industry as one of the most innovative and well regarded hotel and resort marketing professionals.
In addition, Mr. Szabo has had extensive experience in the export/import industry and has traded hundreds of millions of dollars of automobiles, auto parts and raw materials, primarily into Central and Eastern Europe from North America.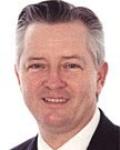 TOM TAYLOR, BA, MA, MBA, JD, is a lawyer and film producer. He is President of T Squared Productions, Los Angeles, providing production, financing, distribution, business and legal affairs consulting services to independent film producers. He has been Executive Producer of many successful feature films, including Fried Green Tomatoes, starring Jessica Tandy and Kathy Bates for Universal/Rank/ASCII, Pyrates, starring Kevin Bacon for Live/Rank, and Sweethearts, starring Janeane Garofalo for Trimark/PFG. He was Producer of Kissing Miranda for HBO. He has acted as Project Consultant for Reversal of Fortune starring Jeremy Irons and Glenn Close for Warner Bros./Shochiku-Fuji, and 3 Ninja Kids for Disney/DeLaurentiis. Previously, he was Senior Vice President, Production and Business Affairs of Act III Productions, Los Angeles, where he managed production, business, financial and legal affairs for motion picture division of diversified entertainment company. Dr Taylor was also Vice President in the Office of the Chairman of MGM / United Artists, where he acted as advisor to the Chairman of the Board in wide range of projects, including acquisition of MGM assets and personnel, relocation of the MGM/UA Home Entertainment Group and related reorganization of MGM/UA Telecommunications operations. He was Vice President at United Artists Corporation, Beverly Hills, California, where he advised and assisted senior management in the startup organization of the new United Artists. Dr. Taylor is a licensed attorney, and has practiced in the Motion Picture Department of a top Los Angeles law firm. He holds Doctor of Jurisprudence and Master of Business Administration degrees from Stanford University, a Master of Arts degree (with honours) from Magdalene College of Cambridge University, England, and a Bachelor of Arts degree with High Distinction from the University of Michigan. He is a US Citizen.